Upcoming events at Maine Music Mill.
Some recording sessions at Maine Music Mill are open to the public as donation-based "house concerts."  This helps offset band costs, and adds a live vibe to the recordings.
Maine Music Mill's studio has a relaxed and warm, living-room environment.  Come on down, pull up a comfy couch, and be part of the making of a record!
---
SOLD OUT!!!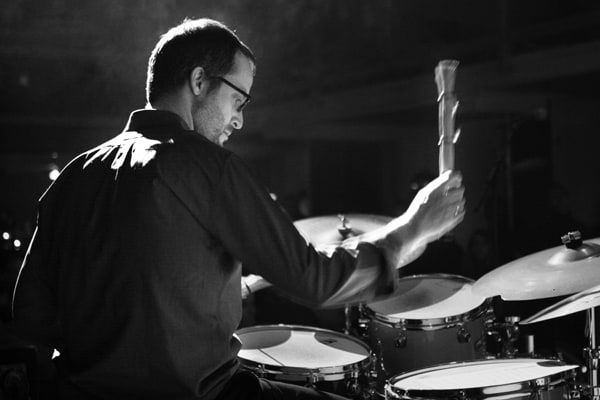 Sunday, July 8th, 7:30 PM

 – Michael Sarin/Titus Abbott Trio
Reed player Titus Abbott (alto/soprano saxophones & bass clarinet) and long-time colleague Jim Lyden on bass are joined by drummer percussionist Michael Sarin.  The trio will perform compositions by the late master composer/saxophonist Thomas Chapin, who led a trio that Michael was an integral part of.  In addition, original music by Titus Abbott, Steve Lacy and Thelonius Monk will be performed.
Over the last twenty-five years, drummer Michael Sarin has been at the center of New York City's genre-bending jazz and improvisation community.  His versatility and musical wit helped forge long associations with forward-looking artists Thomas Chapin, Dave Douglas, Myra Melford, Ben Allison and David Krakauer.  Michael performs all over the world in major and minor festivals; concert halls famous and infamous, big and small. He can be heard on recent recordings of Frank Carlberg, Mark Dresser, Joe Fiedler, Erik Friedlander, David Krakauer and Leslie Pintchik.
---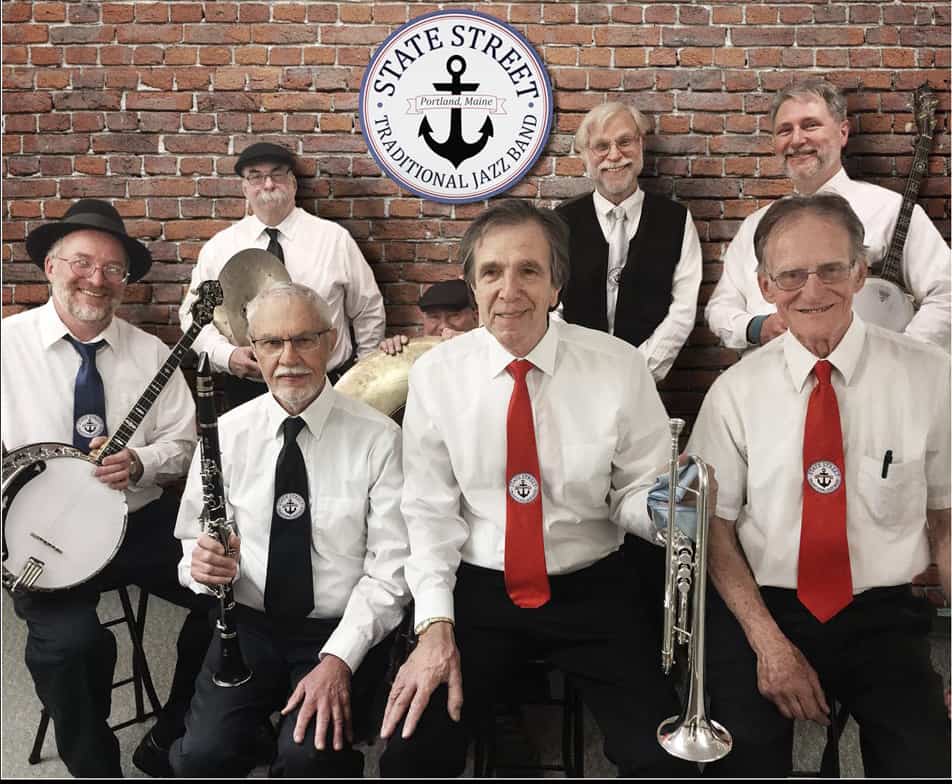 Saturday, September 8, 7:00 pm – State St. Traditional Jazz Band
The State Street Traditional Jazz Band performs vintage New Orleans Jazz, dating back to the authentic origins of this music at the turn of last Century until the mid-1900s. These enchanting sounds were birthed and only heard then in New Orleans and the Louisiana Delta region.
Band leader John Page learned this music directly from the old masters in New Orleans.  Determined to keep this music alive just as he learned it in the French Quarter, John formed the SSTJB almost 30 years ago to carry out, and carry on, that mission.
Join us at Maine Music Mill to add your joyful presence to this live, house concert recording session of the State St. Traditional Jazz Band's next album!
---