Upcoming events at Maine Music Mill.
Some recording sessions at Maine Music Mill are open to the public as donation-based "house concerts."  This helps offset band costs, and adds a live vibe to the recordings.
Maine Music Mill's studio has a relaxed and warm, living-room environment.  Come on down, pull up a comfy couch, and be part of the making of a record!
---
POSTPONED:  Human beatbox/looping artist Galush performs a live, solo set at MMM.
We are sorry to report that due to unforeseen circumstances, the October 20 performance has been postponed until further notice.
---
November 10 – Album release and live performance with violinist JD Hunter and cellist Ben Noyes.  Ravel, Bach, and more.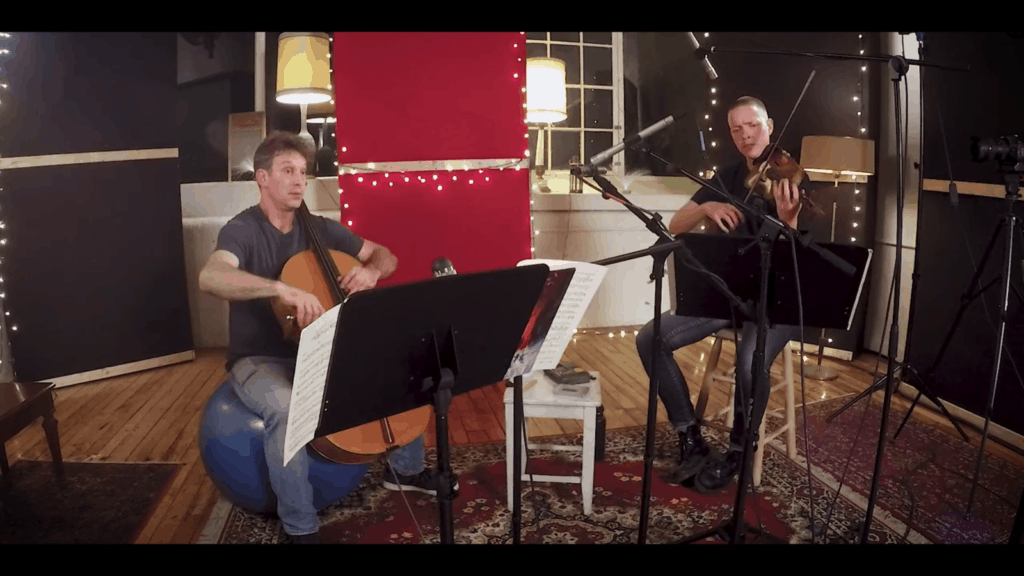 **STAY TUNED –
MORE INFO COMING SOON
ABOUT THIS EVENT**
---