Upcoming events at Maine Music Mill.
Some recording sessions at Maine Music Mill are open to the public as donation-based "house concerts."  This helps offset band costs, and adds a live vibe to the recordings.
Maine Music Mill's studio has a relaxed and warm, living-room environment.  Come on down, pull up a comfy couch, and be part of the making of a record!
---
Saturday May 26, 7:30 pm – Volunteers Jazz Band
SOLD OUT!
Join us for a live, "house concert" recording with the Volunteers Jazz Band.  Tickets are extremely limited, so get 'em while you can!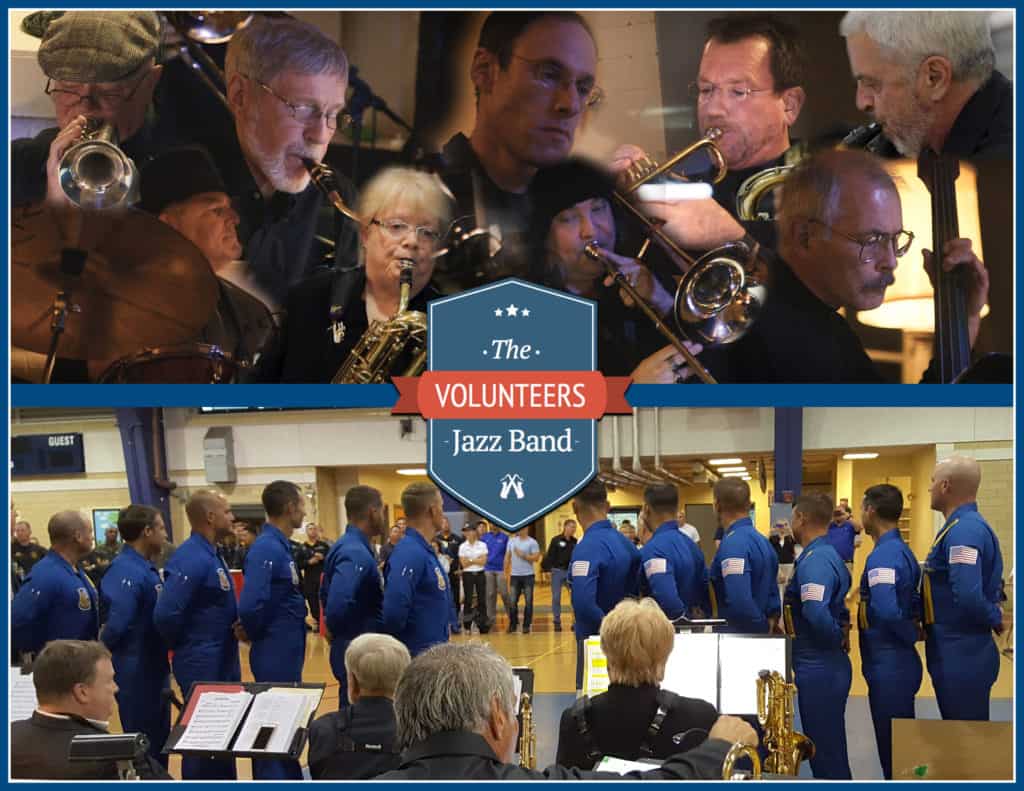 ---
Have a band or know someone who does?  Get in touch to book your own house-concert recording session.  And sign up for the MMM mailing list to stay informed about all our house-concert sessions.