Upcoming events at Maine Music Mill.
Some recording sessions at Maine Music Mill are open to the public as donation-based "house concerts."  This helps offset band costs, and adds a live vibe to the recordings.
Maine Music Mill's studio has a relaxed and warm, living-room environment.  Come on down, pull up a comfy couch, and be part of the making of a record!
---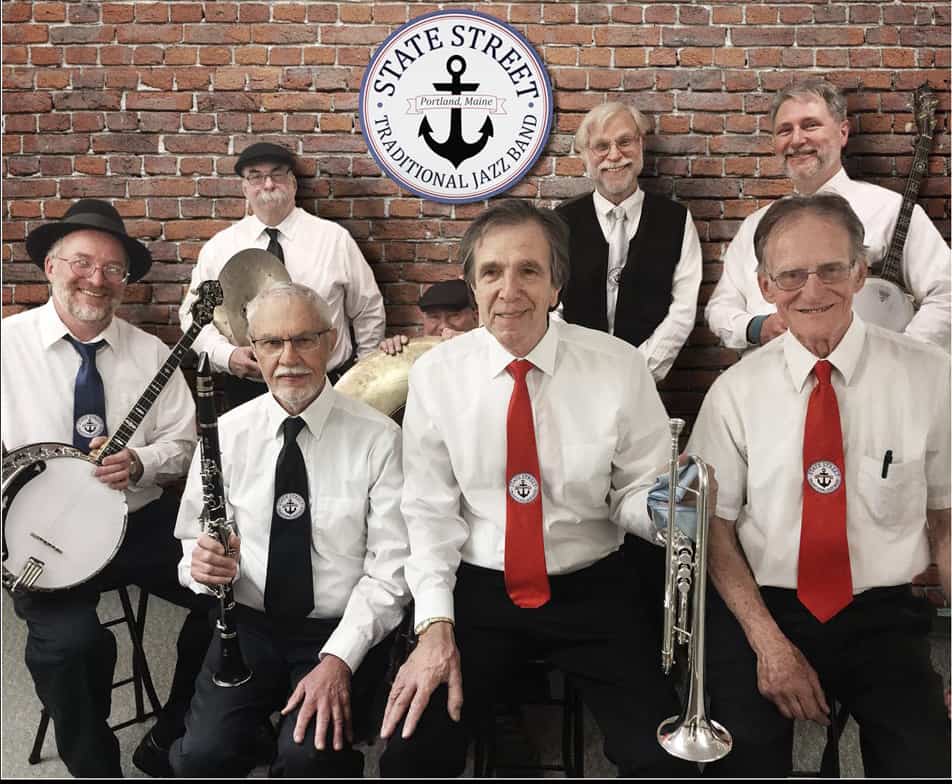 Saturday, September 29, 7:00 pm – State St. Traditional Jazz Band
The State Street Traditional Jazz Band performs vintage New Orleans Jazz, dating back to the authentic origins of this music at the turn of last Century until the mid-1900s. These enchanting sounds were birthed and only heard then in New Orleans and the Louisiana Delta region.
Band leader John Page learned this music directly from the old masters in New Orleans.  Determined to keep this music alive just as he learned it in the French Quarter, John formed the SSTJB almost 30 years ago to carry out, and carry on, that mission.
Join us at Maine Music Mill to add your joyful presence to this live, house concert recording session of the State St. Traditional Jazz Band's next album!
---